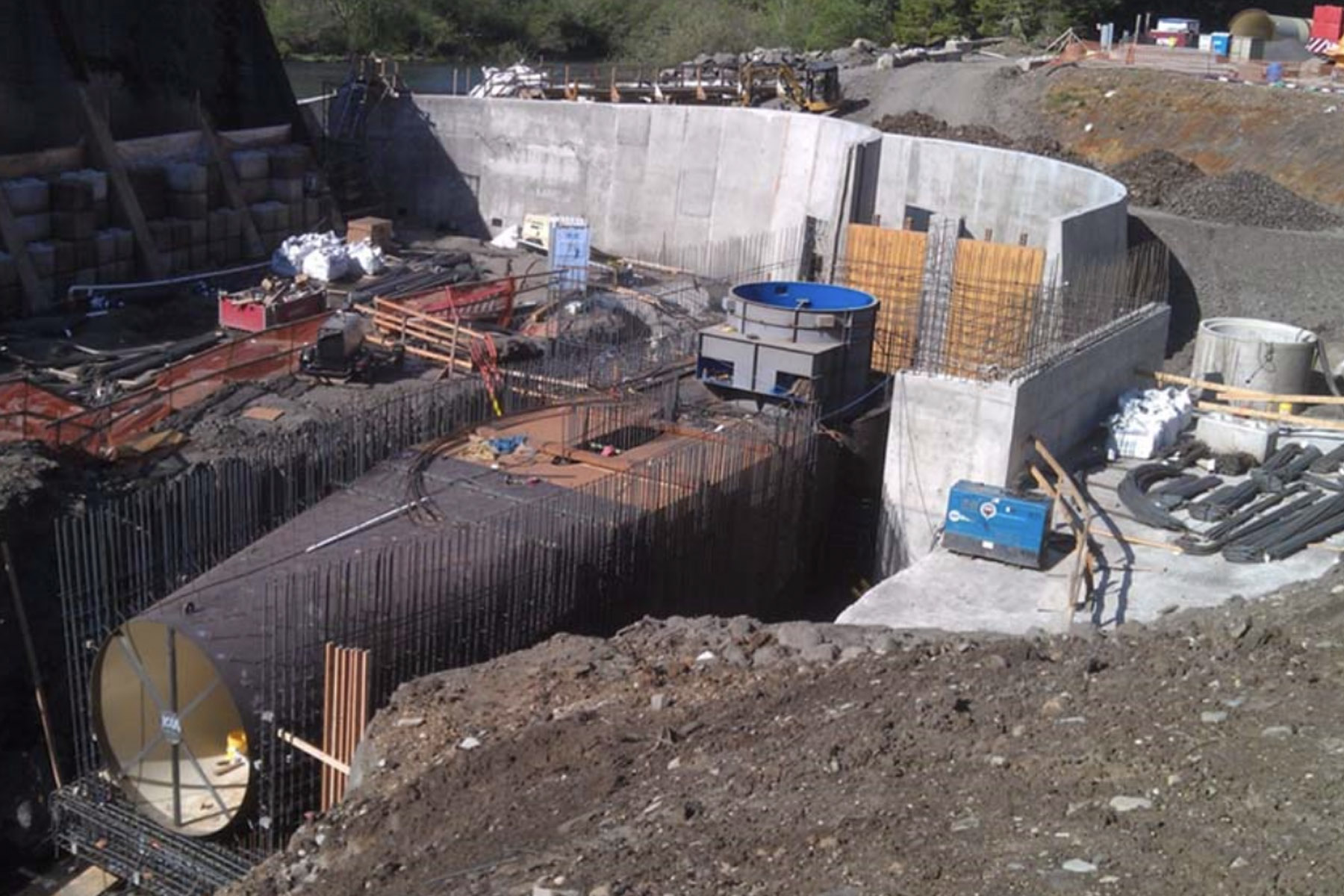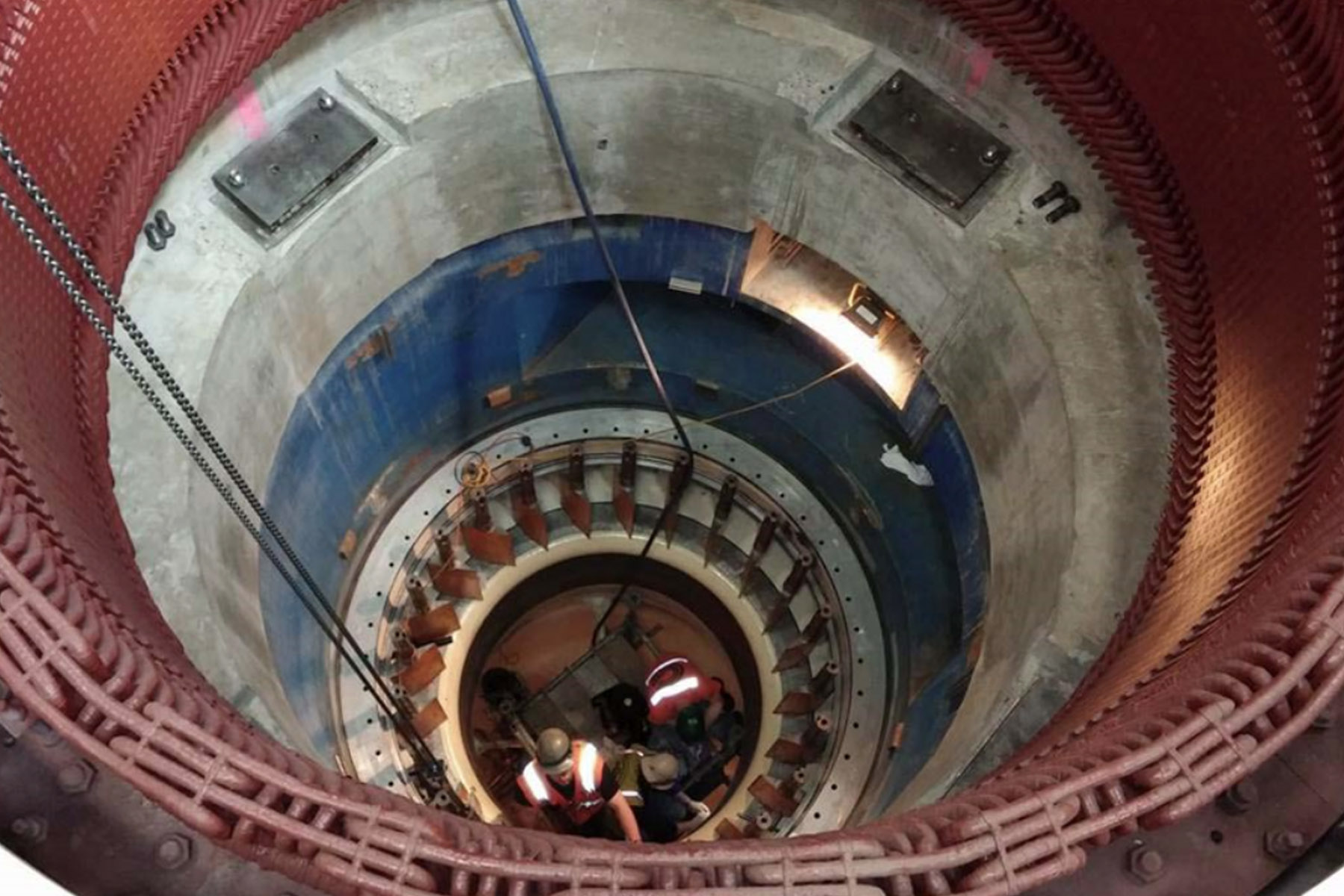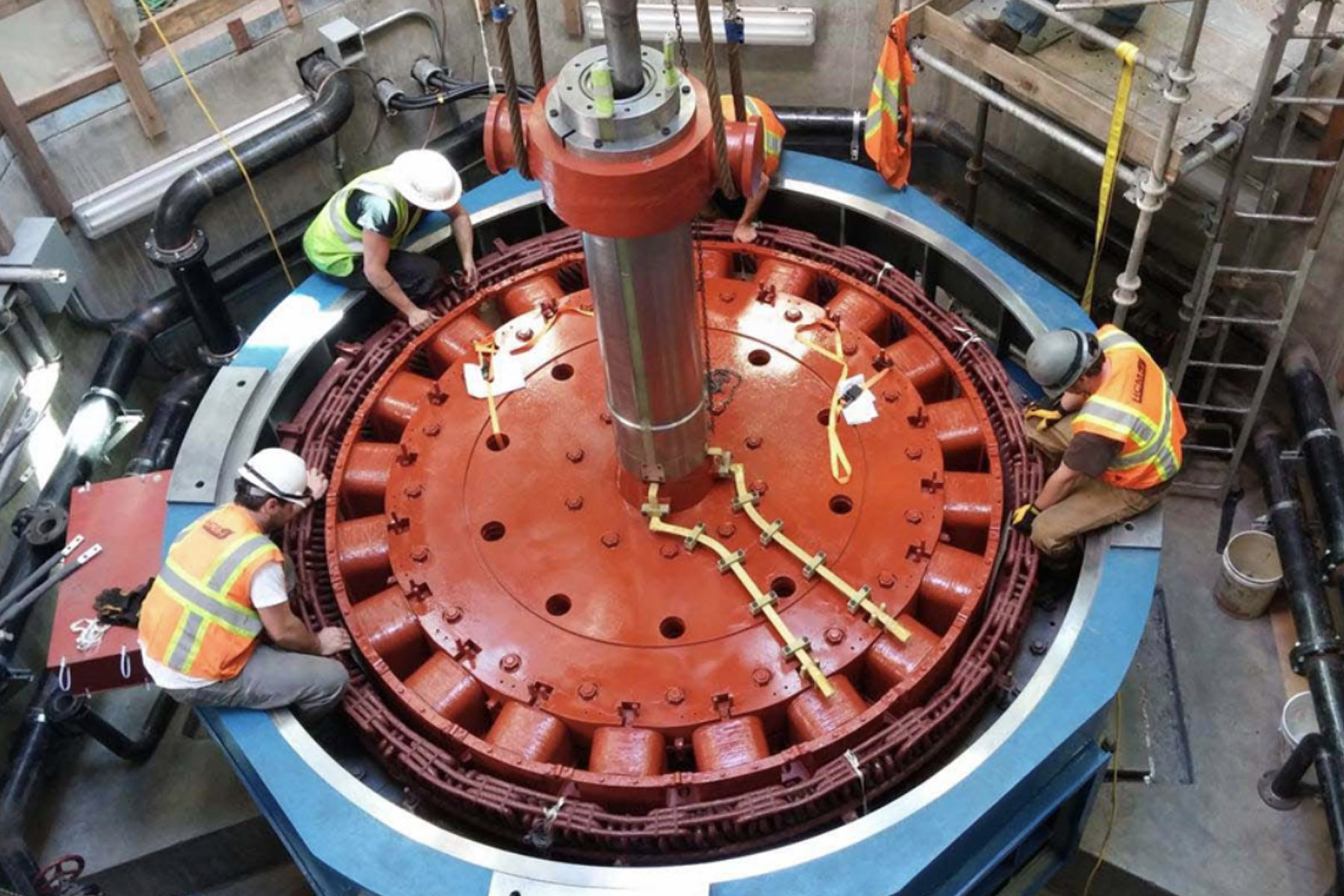 Dorena

Dam Hydroelectric Project, U.S. Army Corps of Engineers Portland District

 
Akana provided Construction Quality Control services during development of this $25M hydroelectric project located at an existing U.S. Army Corps of Engineers (USACE) dam in western Oregon.  The hydroelectric plant will provide 7.5MW (15 GWh/year) using release of water from Dorena Lake and, according to the USACE Portland District, is the first non-federal hydropower development within the district in more than 20 years.  The two-unit powerhouse immediately downstream of the dam contains one 4.4-MW vertical double-regulated Kaplan turbine-generator package and one 1.2-MW horizontal Francis turbine-generator package, accommodating power generation at a net hydraulic head ranging from 42 to 105 feet with a design flow of 812 cubic feet per second (cfs) and maximum flow of 1,465 cfs. 
Construction to accommodate the water passageway from Dorena Lake to the powerhouse structure requires over 300 feet of 10-foot diameter penstock including a submerged intake and protective trashrack, 10-foot diameter butterfly valve at the upstream side of the dam, 60-foot-long bore through Dorena Dam, siphon house, and 56-inch-diameter bifurcation of the penstock prior to entering the powerhouse.  The siphon house is located immediately downstream of the dam and contains a 10-foot-diameter butterfly valve and vacuum equipment to initiate a siphon in the penstock when lake levels are below the siphon elevation.