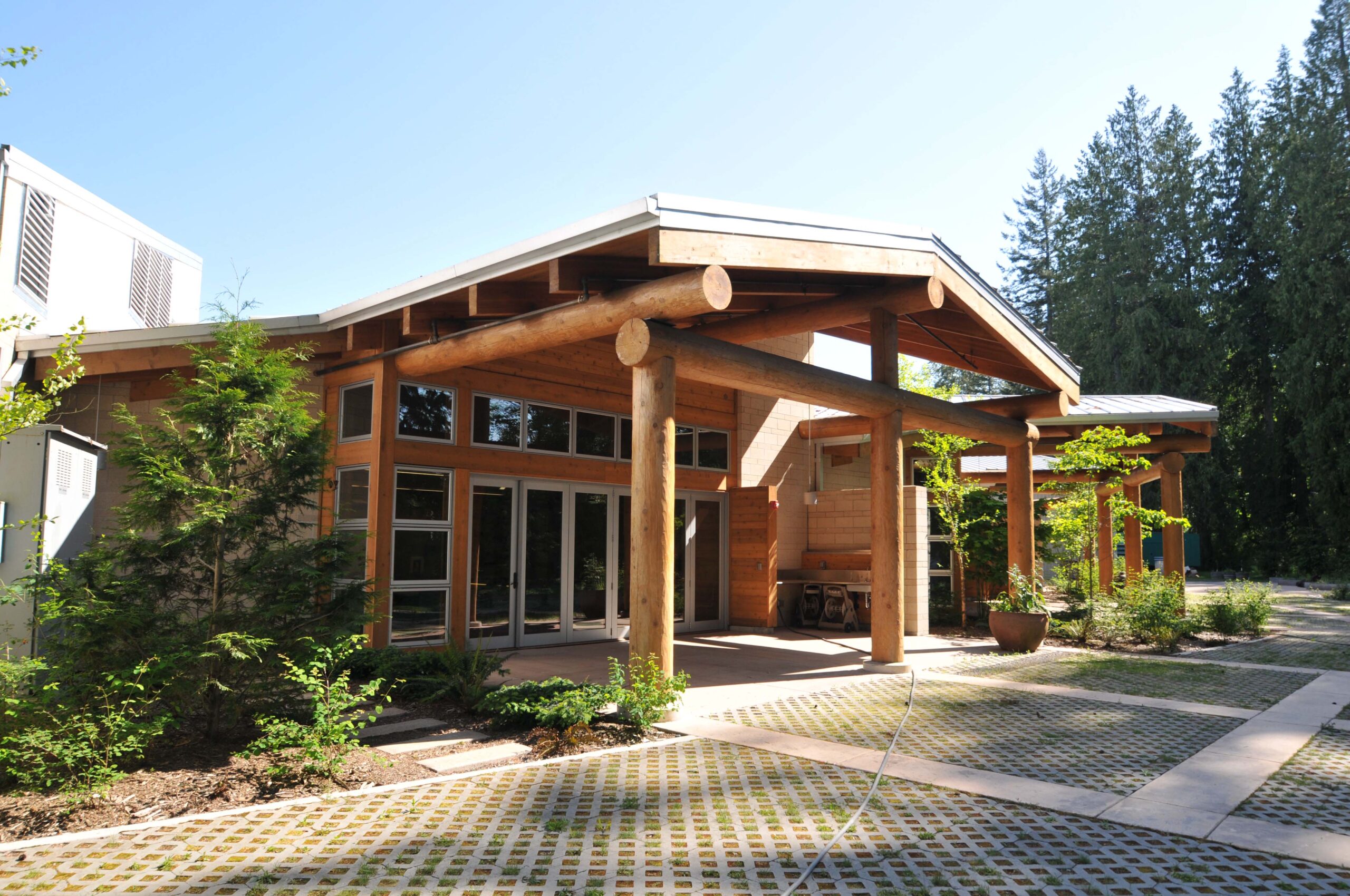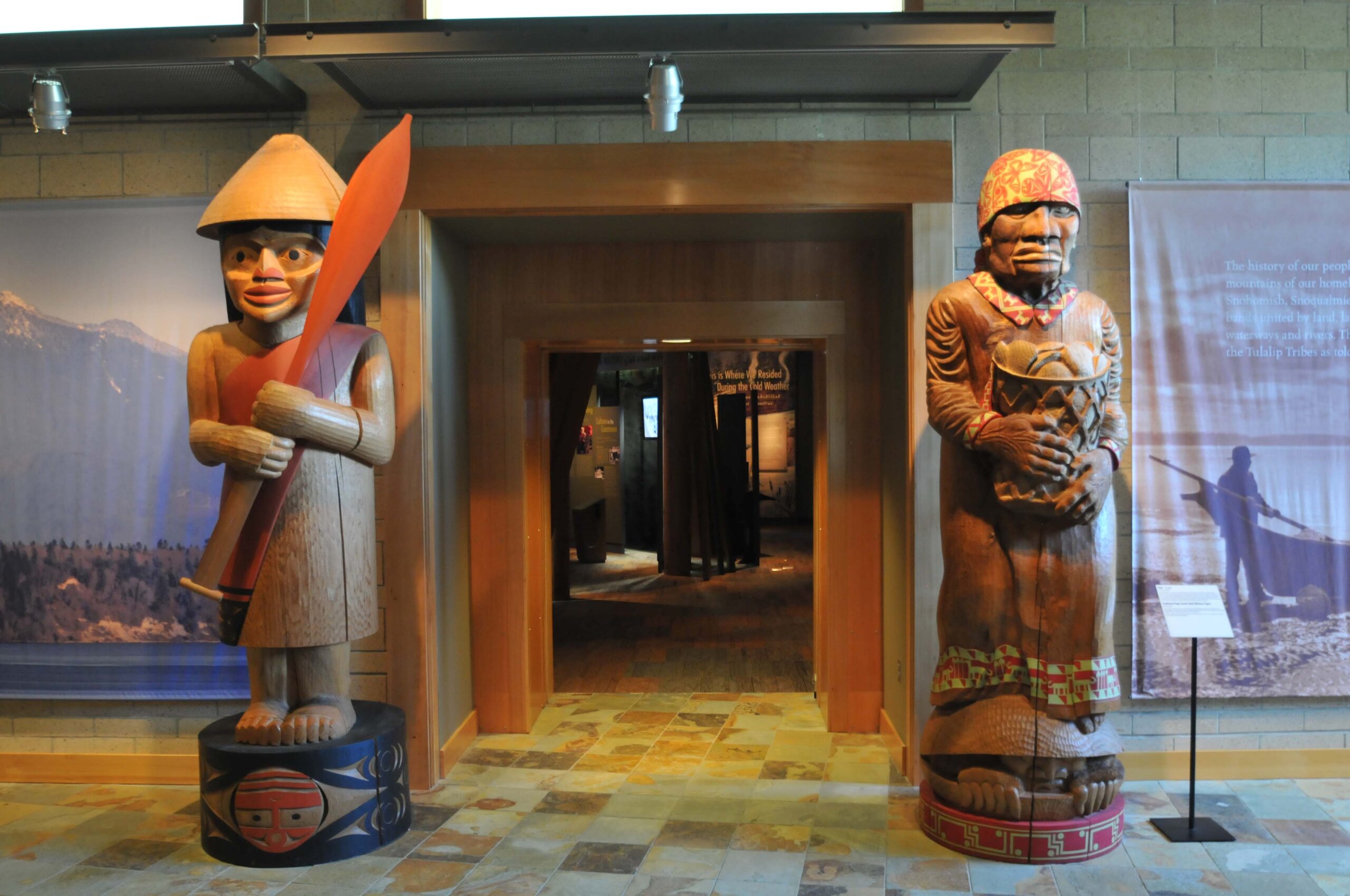 Hibulb Cultural Center, The Tulalip Tribes
Marysville, Washington 
The Hibulb Cultural Center tells the story of the Tulalip Tribes. Drawing on the description of The Tulalip Tribes as a "land based water born people", the museum form is generated from symbolic land and water forms.  The water side houses the exhibit spaces and support facilities; administration, research and retail spaces are in the land side.  The Canoe Hall connects the two major parts of the museum and leads visitors to the longhouse and classroom cluster that provide places for elders and youth to share.   
Akana engineers provided civil site design and structural engineering support on this project.  The structural system selected for the new cultural center allowed the Tribes' framing crew to construct the building.  In addition, the varied forms of the land side were regularized into a system of articulated frames, so they could be easily prefabricated and installed on site to reduce cost and construction.  Daylighting strategies were incorporated into the design to reduce electrical needs and to create a rich sensory environment. 
Sustainability was a major goal of the project, and workshops were held with the Tulalip Museum Board and the Tribal community to develop the conceptual design.  The design addresses social and environmental sustainability, accommodating tribal participation in the construction process and prescribing local materials and manufacturing.